Sohar International Launches Unified Transaction Banking Platform for its Wholesale Banking Clients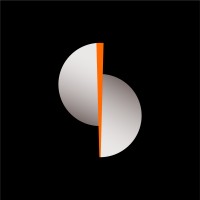 By Leandra Monteiro
Today
Finance management
DigiCash
Digital transformation
In another major step towards continuing its digitization agenda, Sohar International has announced the launch of its Unified Online Transaction Bank Platform for its Wholesale Banking Clients by offering Cash Management (DigiCash) and Trade Finance (DigiTrade) solutions.
Online Unified Transaction Banking has been conceptualized and implemented as a one-stop solution for corporate and institutional clients, who require a simple and convenient platform for day-to-day banking needs such as automatic reconciliation, supply chain finance, liquidity management, receivables management, digital trade finance and payment processing. Accordingly, the Bank has incorporated key global technology trends to deliver solutions in line with its ongoing digitalization strategy.
"The demand for around-the-clock, easily accessible, on-the-go banking solutions is essential in the ever-changing world we live in today. By focusing on innovation, embracing disruptive technologies and keeping pace with changing market needs, Sohar International has stayed ahead of the curve while leading the transformation of its industry. By embracing digitalization, the bank has not only been able to provide an improved level of customer service to its retail and wholesale banking customers, but has also contributed to the wider environmental goal of transitioning to a paperless," said Ahmed Al Musalmi, Managing Director of Sohar International. "In line with Oman Vision 2040, the support provided to financial institutions by the Omani government has been an important catalyst in bringing about this change. This has helped improve business and industry collaborations, establish secure channels and more effective governance. »
With the option of paperless commerce and supply chain finance, Sohar International has demonstrated its position towards progressive solutions to eliminate paper-based processes that are often time-consuming and inefficient. Customers who rely on the new solutions will not only benefit from reduced processing time, but will also be able to run their businesses more efficiently. The integration of structured receivables and payment solutions should further diversify client tools for liquidity management and working capital financing.
The new Unified Transaction Banking platform for wholesale customers aims to simplify receivables management and reconciliation by offering multiple collection methods. Meanwhile, its electronic transfers via multiple payment options, in-office check printing capabilities, and hassle-free payroll remittance modules aim to make the payment processing platform more robust and secure.
Designed to deliver a superior end-to-end banking experience, the platform also offers a comprehensive suite of digital products aimed at streamlining domestic and international trade finance. With extensive correspondent banking links, solution structuring and advisory services, enhanced digital supply chain finance capabilities, and more efficient and faster e-trade finance modules, Sohar International has introduced a sea change in the way transaction banking can operate digitally.
With a calibrated and customer-centric business approach, Sohar International is fundamentally changing the norms of traditional transactions. With the two new transformational solutions, it has developed a more responsive operating model to meet the needs of medium and large enterprises, as well as government and government-related entities. This will further increase its market position as an Omani facility equipped and ready to take on the world with a range of products that are on par with the best in international markets.
Previous post
TymeBank acquires Retail Capital to strengthen its corporate banking offering
Read more
next article
Brik by Brik launches BRIKN, the real estate investment ecosystem
Read more